cryptoExchange
A fully functional structure for Crypto Exchange app without using many third party assests.
How to use:
To test app simply clone the repo and run the app on simulator or your device. Use [email protected] and password:123456 to login first time. Then you can use 0000 pin to login everytime.
What works?
The app does not contain API and thus it will not interact with any live data. You can add your own API yourself. However all the functions of the app work properly except for a few which havent been implemented intentionally(e.g. image picker for pan card or aadhhar card as you can copy code from user profile pic picker and implement yourself).
Note: Any further chnages beyond this point will be made in seperate branch.
Screenshots: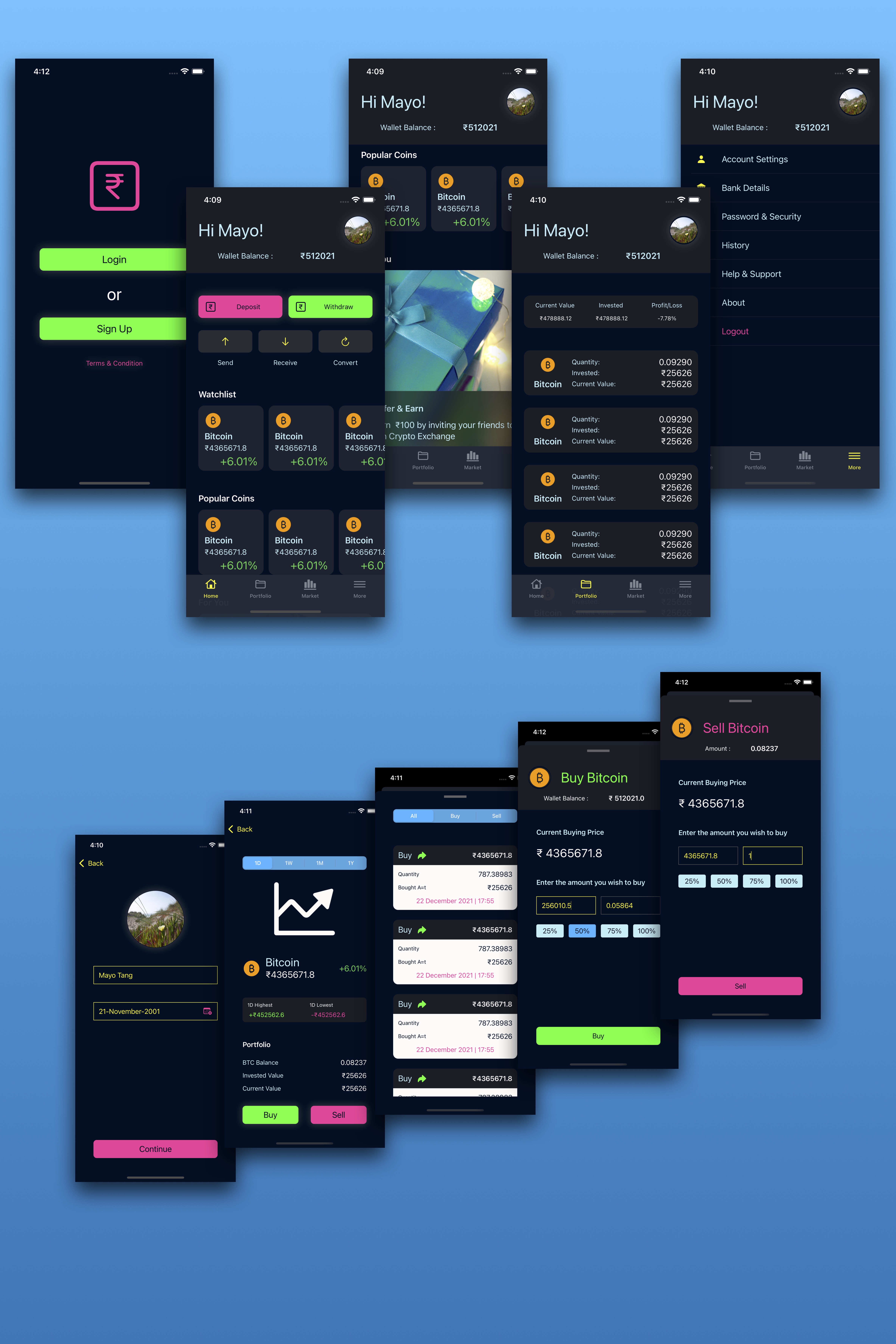 GitHub